9 best productivity tools for students (2022) 🎓
Start the new year like a boss 😎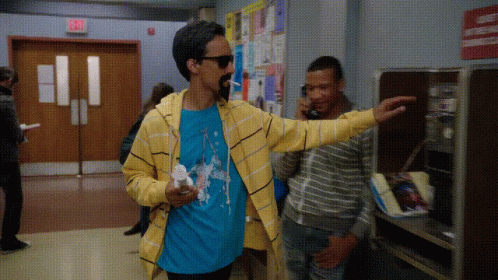 The calm before the storm 🌀
Lectures, seminars, tutorials, presentations, coursework, dissertations, Zoom classes, and - worst of all - group projects. 😰
Yes, that underlying sense of dread means it must be time for a new academic year 🥲
As a recent graduate, I don't envy those about to head back to school, college or uni. And while I can't write a doctor's note to get you out of every deadline this year (apparently, that breaks "community guidelines" 🙄), I can make your life much easier.
How? 🤨
Simple. These are 9 essential and free productivity tools that all students should use for task management, to-do lists, stay on top of projects, and get tasks done faster.
1. Notion - free version for students
The best app for note-taking (iOS / iPad/ macOS / Windows)

Easy-to-organize lecture notes? Check ✅
A Kanban board for all your to-do lists and due dates? Check ✅
An unnecessarily aesthetically-pleasing layout and feel? Double check ✅✅
If you're not on Notion already, today's the day to start. It is a powerhouse of task management and note-taking for students to organize their lives. Head to YouTube if you want to spiral down a rabbit hole of customizable and complex Notion functions that'll automate almost everything for you, from grade calculators to budget trackers.
Notion is entirely free to use for students and fully self-service. We suggest using Notion for as many of your daily tasks as possible to have all your information in one place rather than spreading projects across multiple tools.
Make use of Notion's integrations with other apps - such as Slack, Zoom, Google Calendar, Google Drive, Google Docs, Dropbox etc. - to reduce wasted time switching between platforms. ⏰
2. SigmaOS - free version for students
The best app for browsing (macOS)
SigmaOS is a mac browser specifically built to work the way you do and make you productive while working on the web. And students spend a lot of time online. Like, a lot. 😮‍💨
Many students use SigmaOS to organize their different web pages for courses, societies, side hustles, and social life into workspaces as specific workflows .
But that's not all, you're gonna love SigmaOS's split-screen functionality; other students sure seem to. SigmaOS's split-screen makes it super easy to open your notes, to-do lists, or any other page quickly on the side.
You can also bring all your chrome extensions like todoist along to SigmaOS 🤩
Student life is hectic. If you want to avoid the overwhelming stress of ending the day with a hundred impossible-to-find tabs open on your laptop, then this is definitely the browser for you 👊
3. StudyStream - free version for students
The best web page for group studies
Struggle to focus when trying to study? 😓
We all do.
StudyStream makes studying easier by providing 24-hour access to study rooms with students from all over the globe 🌍, meaning you never have to work alone again. You can create and track tasks directly in the app to reduce distractions and make use of their built-in Pomodoro timer to avoid burnout.
And if you find yourself stuck on a particular problem, the community of fellow students is there to help. Dreamy 😁
4. Grammarly - free version for students
The best app for writing and editing (iOS / macOS / windows)
As a dyslexic person, this is a godsend for me. Students spend all their time writing - notes, essays, coursework, emails, applications, and the list goes on. And nothing takes us out of the flow more than having to go back and correct spelling and grammar after each line or paragraph. 😩
Honestly, who has time for that?
Grammarly eliminates the mental strain by automatically flagging and addressing errors or letting you choose the tone you want your writing to convey.
And for students taking exams or writing coursework 📝, make sure to utilize Grammarly's citation and referencing tools; it'll make it quick and easy to credit other authors to avoid the risk of plagiarism ⚠️
5. Pitch - free version available
The best web page for presentation making
At some point or other, every student finds themselves making a presentation. This might be a group project, a Ph.D. assignment, or even a part of applying to run a club or society. When you do, remember Pitch.
Pitch is a presentation tool that helps you stand out from the Powerpoint and Google Slides crowd. They have a bunch of templates to make life easier and the ability to cross-collaborate on projects, including remote presenting. 📽
6. Unsplash - free version available
The best web page for finding images
Unsplash is a library of royalty-free images that students can use for presentations, posters, newsletters, etc. They're easy to download and make a big difference to any primarily visual project. 📸
To maximize productivity and minimize complexity, we suggest using the automatic Unsplash integration in Notion, plus calling on Unsplash to provide the imagery 🌆 for all those Pitch presentations you're now making. All of this can be done on SigmaOS, of course.
7. Zotero - free version available
The best chrome extension for referencing and citation
This may be more applicable later in the term, but once exam season starts, you need to get on top of your referencing. Yes, it's dull. Yes, it's messy. Unfortunately, it's inevitable. And the best way to save yourself is by saving citations as you go.
Zotero picks up on research while you browse and allows you to save it for referencing with one click. Using Zotero from the research stages of your longer projects will help you avoid the massive headache of retroactively trawling through JSTOR and other libraries for your citations.
Plus, if you're carrying out joint research 👨‍🎓 with others, Zotero lets you collaborate across multiple devices and accounts, keeping all your work in one place. Tidy.
8. BeTimeful - free version available
The best chrome extension for avoiding procrastination
Storytime 📖: a young student sits at their laptop to do productive, fulfilling work. They quickly open YouTube for one tutorial video but get distracted by something on their recommended. They look up from their screen - 4 hours have passed, and it's dark outside. The cafe is closing.
Who is this? Me. When was this? Most uni days.
Let me save you from doom-scrolling!
BeTimeful is a chrome extension that blocks the feed, recommended and explores pages, keeping you engaged in productive work. As opposed to blanket site blockers, BeTimeful lets you access the features of these tools which are most beneficial, such as messages or posting yourself. 💌
In other words, this allows you to use the platforms without being used by them (I know, deep). 💭
9. Forest - free version available
The best app for time management (iOS / Android / Chrome extension)
Sometimes the hardest part of being productive is simply maintaining focus. 😓
As someone with ADHD, I found it particularly difficult to zone in on one task at a time while surrounded by the constant distractions of busy libraries, other projects, and (of course) my phone. 📱
Forest is an app or extension that lets you set a timer for how long you want to stay focused , at which point it plants a virtual tree that grows as long as you keep working. It's a pretty simple incentive: stay focused, and your sapling grows into a full tree🌳; get distracted by social media notifications or other distractions, and the plant withers. 🥀
Plus, for every successfully planted tree on the app, Forest grants you tokens that can be exchanged to plant trees in real life.
As the new academic year rolls around, it's time to start building that garden. 😁
Use SigmaOS to make your life easier!
If you do decide it's time to raise your productivity game this year, download SigmaOS to help you on your journey!
Start your 1-month of free Pro membership today and join our community on Slack to directly talk to us 🤓
And finally, If you think others would find this article or SigmaOS useful, please share it with them!