In-depth guide for how to ace your Product Hunt launch 😻
How we became the #1 Product of the day, week, and month on Product Hunt🏆
💡
🎉
We launched SigmaOS 1.0 on Product Hunt with features you've never seen before on a browser!
🎉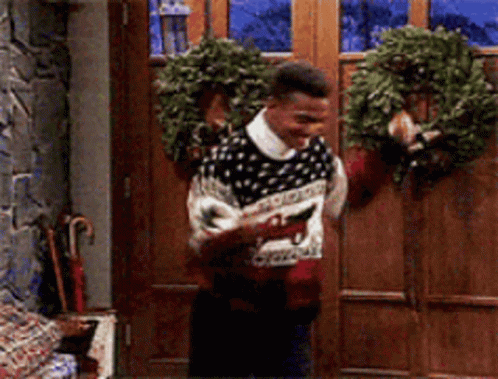 As a product geek, there is really only one place to find new tech products. The brainchild of Ryan Hoover, with the logo of a cat wearing a google lens, Product Hunt! Like many startup founders, designers, and product geeks, I lurk Product Hunt daily to find new cool productivity tools or SaaS products I can use. I even found Notion when they initially launched there as an easy way to create wikis for your company. 🤓
So I always wanted to launch my own startup's product on Product Hunt, where people could discover and geek out over it. When the time came a year ago to finally release SigmaOS on Product hunt as part of our launch schedule from YCombinator, I was super nervous. Ok, maybe not nervous, but more like freaking out that nobody would care about our launch, and we would barely even get 100 upvotes. Now you can imagine my surprise when the day came, and we kept getting upvotes. But it didn't stop just there; Product Hunt and Fast Company wrote an article about us which brought more upvotes, and we became #1 product of the day. I was blown away when it all didn't stop there. The following week came around, and SigmaOS became #1 product of the week. Before I knew it, SigmaOS was #1 product of the month and the year ended with us being nominated as a semi-finalist for Product of the Year 🤯
After SigmaOS's launch, I've got 100s of emails and Twitter DMs asking from founders, product developers, and indie hackers about how they can launch on Product Hunt to get the best results. So I thought to write this to explain what we did and some hacks we used for our launch; apparently, it worked 😂
Create a timeline, and focus on it 📆
Breaking down your launch into a three-part timeline like a month before, a week before, and the day of launch will help you hit your goals 🤩. Alright, first things first, planning. You need to plan what your expectations are as an outcome for your Product Hunt launch before you actually start doing preparations and work on it. Make sure to set yourself the goal you want, whether it is the #1 product of the day or a certain amount of downloads, and optimize everything you do until your launch day for that goal only. 📆
The next thing to do is create a timeline for yourself. To get the best results, you should give yourself about a month of preparations so you can make sure you have built up everything for your launch, whether it is your landing page, product, subscriber base, or list of people who will upvote you (more on that later). What we did for SigmaOS was to break our timeline into three timestamps; a month before your launch, a week before your launch, and the day of your launch. This way, you can track what you need to do at every step to make sure you'll hit the goal you have set for your launch. 🏆
Create a checklist on Notion ✅
Create a homepage on Notion to have a checklist of everything you need to get done before launch day 📝. So this part is pretty straightforward but super crucial to making sure nothing falls through the cracks and you succeed.
On your startup's notion workspace, create a "Product Hunt Launch Checklist" page and invite anyone in your team who will be working on your launch. At the top, put the launch day, so everyone has it right in front of them (time pressure-induced anxiety from time to time has never hurt anyone 😅). Next, you want to put your objectives and key results from those objectives so everyone is pushing in the same direction; for example, what we wanted for SigmaOS's launch was #1 Product of the day. As a key result, we wanted 500 early users. Now add your timeline and the to-dos you need to do during those timelines. ☑️
You can download SigmaOS and add the exact Product Hunt workspace template my cofounders and I used throughout our Product Hunt prep and launch; you'll get the notion board we used to stay on track, plus the perfect setup leading up to your launch and the launch day. 🖥
Set up a Ship page 🛳
Product Hunt's Ship is an excellent initial place to start talking about your upcoming launch publicly and get early traction for it 🚀. To get some early sign-ups and awareness for your launch on Product Hunt, creating an upcoming page on Product Hunt through  Ship is excellent. This will allow you to build directly a subscriber list of people who are Product Hunt users and who are active followers on the platform. People who subscribe to your page can even share your page directly through Twitter, so you can get further visibility for your launch and retweet all those tweets from your new subscribers. Lastly, having an upcoming page will let you beat the drum to your launch consistently leading up to your launch day and get you further visibility on Product Hunt itself. 😻
Next, you want to do two more things for your upcoming page, add the link to your page to all of your social media accounts and integrate ProductHunt into a channel on your Slack. 🔌
Join maker, founder, and indie hacker communities 🕺🏻
To have a successful launch, you need to engage with many startup communities, especially the individuals and influencers in those communities 🌟. Alright, you've set up your timeline and upcoming page, time to join some communities of like-minded people who can help you on launch day. The first community you should join is  Product Hunt's makers community. This is a community of fellow product nerds constantly launching and talking about the new cool products being launched. So, join the discussion, share your milestones, upvote other Makers' milestones, follow makers, comment on makers' discussions, and cheer other Makers' launches; good karma always comes back in many folds. 😇
Next, start joining some Slack communities focused on startup founders, indie hackers, and product nerds. Remember when you join those communities not to only promote your own product, nobody likes an entrepreneur who joins to only promote their stuff 🙄. Have someone from your team actually engage with those communities, answer questions, participate in the conversation, ask for advice, and keep them posted on your progress (Trust me, they also like to see you succeed).
In our "Product Hunt Launch Checklist" notion page in the SigmaOS Product Hunt launch workspace template, you'll find a list of all the Slack communities we found super valuable to join! 🤩
Create a list of people who will upvote you 🔺
Creating a list of potential upvotes will give you a lot of headspace on launch day, and you need to make sure to have at least 2x the number of people on your list the upvotes you want to get ⏫. It is important to start keeping track of people who can upvote you after joining all those communities on your launch day. The best way to do this is to create a table on Airtable or Notion to make sure you can also add extra properties to each person, like on which community you talked to them and how likely it is for them to upvote you if you messaged them on the day.
But don't stop there increasing your list. Shortlist people in your network that are influencers or have a healthy following. You can even add people who have upvoted and commented on similar products to yours on Product Hunt to your list and follow them, so you are on their radar.
What day and time is the best to launch? 🤔
Getting first is hard but staying first is easy if you launch at the right time and get your initial influx of upvotes then 💯. The best time to launch on Product Hunt is at 12:05am PT; launching at this time makes sure you are on the trending section and are visible throughout the day. Now, depending on what you are trying to go for, i.e., #1 Product of the week or #1 Product of the month, we found that launching the first or second week of the month on Wednesday gets you the best amount of traffic and sets you up on track to hit those goals as well.
Finding your Hunter 👀
A top hunter for your product can make a big difference, and you can find one in communities like  Makers . Now that you have done all your planning and setup, it is time to find a hunter to hunt your product launch on Product Hunt. A great hunter who has hunted similar products to yours can really help you get a consistent influx of upvotes during your launch day. But finding a hunter could be a bit daunting or outright intimidating. So, first things first, look amongst your own community members to see if there is someone who can hunt you or, even better, introduce you to a hunter who you think would be perfect for your startup. Alternatively, you can find makers and hunters who are very active on the Product Hunt on Makers . Makers have a list of top 500 hunters ranked by the number of upvotes they've gotten for products they have hunted.
A good media kit can make your launch stand out and the life of your hunter easier 🎬. So after you have found your hunter, you need to help them help you. One of the key ways to do this is to create your media kit for your startup's launch that they can use to set up your launch page and schedule your launch.
A complete media kit for your launch that your hunter can use needs to have the following:
Product name
A mistake we made in our launch was not using a keyword like "browser" in our product name, so make sure not to make the same mistake. 🥲
URL (has to be a new URL if you've posted to Product Hunt before)
Tagline (under 60 characters)
Make your tagline exciting and catchy, so it grabs attention; we made ours about the user "A browser that makes YOU fast" to differentiate ourselves from every other similar product on the platform. 😉
Description (under 260 characters)
You want to make this super short and to the point.
We did this with a one-liner that describes what the product does and who it is for, followed by the top 3 functionalities our users love, and ended with our call to action.
PH profile URL of the makers
Company Twitter handle
Share if this product is "free," "paid," or "paid with a free trial or plan."
Topics (you can choose 3–4  topics  for your product)
Media, including screenshots, images, logos. (You should include a thumbnail image. Thumbnails are displayed as a square. Avoid text if possible. Recommended size: 600 x 600px or bigger. If you are uploading a GIF, ensure it is under 3MB.) make sure to label the photos based on the order you'd like them to appear on PH.
GIF thumbnails always work the best; again, you want to grab attention between all the other products being launched that day
There is a massive debate about using images or videos for your launch page. We went for images because they are a lot easier to produce, you are still a founder and have a hell of a lot of work, and people don't really want to sit through a 2-5 minute video. Get them on your page, make them understand what you offer asap, and get them to try your new product so they upvote it!
Date/time you'd like your product submitted.
Beat the drum rolling up to the launch day 🥁
You need to keep beating the drum of your Product Hunt launch up to the day of the launch, so you stay on everyone's mind and keep growing your following 📣. Send updates consistently to your subscribers, waitlist, and early adopters about your launch once a week. People love hearing updates and feel like they are part of the journey, so stay on their radar throughout the building up to your launch. Your updates can also ask people to become beta testers or tell them about a cool way one of your users has been using your new product; the update doesn't have to be just about Product Hunt.
The big day is tomorrow 🤩
Make sure you have your setup for the day ready and get plenty of rest 🛌. The Product Hunt launch is tomorrow, so there are a few small but very important things you need to do. First, send another update telling all your subscribers that you are launching tomorrow. Second, make sure you are all set up. Have these pages locked and loaded:
I made sure I had a specific workspace on SigmaOS before the launch day and loaded all my pages. This helped me respond to everything happening on the day, and ensure nothing would fall through the cracks. If you'd like to make it super easy for yourself and get the same setup as I did on SigmaOS's launch day, you can just get my workspace set up on SigmaOS.
Last but not least, get some rest. Tomorrow is gonna be a crazy long day for you, and you need to be performing at your best!
What to do on the big day? 📣
When your product is launched, jump in the comments, post your intro message, respond to all comments, tweets, or mentions online, and keep messaging people from your list and community 🎙. As soon as your product is submitted, you should jump into the thread and introduce yourself as the maker. Briefly introduce yourself, the team, and the problem you're solving. In 3-4 sentences, explain the value prop, the use case, who it's for, and why you're building it. If this is the second time you're launching on Product Hunt (i.e., a big product update or huge feature announcement), explain what's changed. Make sure to write and edit your intro comment pre-launch.
It is sending an update to subscribers time 💌. Let them all know you have launched on Product Hunt and you are live so they can upvote you.
Now you need to make sure to get to 100 upvotes within the first hour of your launch; time to whip out that beautiful list you prepped beforehand and message the 200 most likely people who will upvote you (some might be asleep since your launch will be super early or late 😅).
Jump into the comments and respond to any comments anyone posts ASAP. But Product Hunt isn't the only place people might be talking about your launch, announce it on all your social media platforms, especially LinkedIn and Twitter, and check if someone has posted about it and like, comment, and share ASAP.
And for the rest of the day, you need to keep the influx of upvotes coming. So continue hustling within the communities you joined and contacting people from your Airtable list.
Your Product Hunt launch has finished; what's next? 😮‍💨
When your launch is over, keep building on top of the momentum by posting and writing about it 🥳. The launch is done, and you probably have hit your goals, but the work isn't done yet. After your launch is over, you need to send the last update email to your subscribers and new users. Tell them about your success and thank them for helping you get there; continue building your karma and good standing since this won't be the last time you'll launch on Product Hunt.
And lastly, build upon the launch hype, write a blog about your experience to continue the kindle of your launch burning. (maybe not months later like I did 😅)
Use SigmaOS to make your life easier!
If you do decide it's time to launch your startup on Product Hunt, download SigmaOS to help you on your journey!
Start your 1-month of free Pro membership today and join our community on Slack to directly talk to us 🤓
And finally, If you think others would find this article or SigmaOS useful, please share it with them!